by youarewithinthenorms.com
NORMAN J CLEMENT RPH., DDS, NORMAN L. CLEMENT PHARM-TECH, MALACHI F. MACKANDAL PHARMD, BELINDA BROWN-PARKER, IN THE SPIRIT OF JOSEPH SOLVO ESQ., INC.T. SPIRIT OF REV. C.T. VIVIAN, JELANI ZIMBABWE CLEMENT, BS., MBA., IN THE SPIRIT OF THE HON. PATRICE LUMUMBA, IN THE SPIRIT OF ERLIN CLEMENT SR., WALTER F. WRENN III., MD., JULIE KILLINGWORTH, LESLY POMPY MD., CHRISTOPHER RUSSO, MD., NANCY SEEFELDT, WILLIE GUINYARD BS., JOSEPH WEBSTER MD., MBA, BEVERLY C. PRINCE MD., FACS., NEIL ARNAND, MD., RICHARD KAUL, MD., LEROY BAYLOR, JAY K. JOSHI MD., MBA, ADRIENNE EDMUNDSON, ESTER HYATT PH.D., WALTER L. SMITH BS., IN THE SPIRIT OF BRAHM FISHER ESQ., MICHELE ALEXANDER MD., CUDJOE WILDING BS, MARTIN NJOKU, BS., RPH., IN THE SPIRIT OF DEBRA LYNN SHEPHERD, BERES E. MUSCHETT, STRATEGIC ADVISORS
DEA: A ROGUE Criminal ENTERPRISE OF THE UNITED STATES GOVERNMENT.
The question here is the Rule of Law, a most fundamental concept of our country. Without it, our society crumbles.

Most importantly, these violations and failures to adhere to this (most) sacred fundamental concept then permit any agency of government to seize anything they want unchecked, based on their own manufactured rules and misinterpretation of laws, medical procedures/ guidelines, having created their science and facts.
HOW DID DEA GET CONTROL OF YOUR MEDICINE??
The great fear here is that the United States Drug Enforcement Administration (DEA) is operating unchecked as a rogue sub-agency enterprise of government operating outside the rule of law. Creating their medical science (Auer deference), seizing property using the omnipotent authority of ill-gotten gain over the field of medicine and medical science.
Congress determined Federal law enforcement agencies are unqualified to determine whether drugs "have a useful and legitimate medical purpose and are necessary to maintain the health and general welfare of the American people." 21 U.S.C. § 801(1).
So, how did this agency come to control medicine and medical procedures? Specifically, misidentifying the dosages and purposes of legally and medically prescribed FDA-approved Narcotic Analgesic medications, "having a useful and legitimate medical purpose," to be illegitimate.
THROUGH THE HANK SHOW
IN THE BEGINNING, THERE WAS DEA INFORMANT HANK ASHER
DOT 1. ASHER DEVELOPED AN ALGORITHM FOR THE DEA TO TRACK ILLICIT DRUG RUNNERS AND SELL IT TO VARIOUS LAW ENFORCEMENT AND SPY SECURITY AGENCIES. LISTEN BELOW
THROUGH THE CONCEPT OF "THE PROGRAM" USED BY THE NSA TO SPY ON PRIVATE CITIZENS, PDMP DOJ/DEA ADOPTED USING THEIR MEDICAL RECORDS AND ARRESTING DOCTORS: "THIN THREAD," WITHOUT PRIVACY PROTECTIONS
CONNECTING DOT 2 TO DOT 1. NSA DISCOVERS DEA'S PROGRAM IS QUITE USEFUL IN COLLECTING DATA ON THE PRIVACY RECORDS OF ALL PEOPLE (DESIGN FOR DOMESTIC SURVEILLANCE) UNETHICAL, ILLEGAL, unconstitutionAL VIOLATING THEIR 4TH AMENDMENT RIGHTS WHICH WAS EVENTUALLY UNCOVERED BY THE DRAKE TEAM!!
THEN UP AROSE US. ATTORNEY GENERAL JEFFERSON BEAUREGARD SESSIONS
ENJOINING DOT 2 TO DOT 3, FROM ASHER'S DEVELOPMENT OF AN ALGORITHM, THE DEA USES A PROCESS OF "PARALLEL CONSTRUCTION," WHICH ALLOWS THEM TO EVISCERATE HEALTHCARE PROVIDERS' 4TH AMENDMENT RIGHTS
THROUGH EVIDENCE LAUNDERING
Our Government is increasingly preoccupied with anticipating threats, and their current use of pre-crime, criminal forensic tools, and theories is the antithesis of the traditional criminal justice system's focus on past crimes. Traditionally, criminal justice and punishment presuppose evidence of a crime being committed. This time-honored principle is violated once the punishment is meted out "for crimes never committed."
Parallel construction is a law enforcement process of building a parallel, or separate, evidentiary basis for a criminal investigation to conceal how an investigation actually began.[1]
In the US, a particular form is evidence laundering, where one police officer obtains evidence via means that are in violation of the Fourth Amendment's protection against unreasonable searches and seizures and then passes it on to another officer, who builds on it and gets it accepted by the court under the good-faith exception as applied to the second officer.[2] This practice gained support after the Supreme Court's 2009 Herring v. United States decision.[2]
DOCUMENTS OBTAINED UNDER FREEDOM OF INFORMATION DEMONSTRATES HOW DEA GOES ABOUT VIOLATING THE 4TH AMENDMENT RIGHTS OF CHARGED PROVIDERS BY PARALLEL CONSTRUCTION METHODS SEE PAGE 14THRU 33 OF THIS DOCUMENT
PRE-CRIME SUMMARY REPORT
Pre-crime ideology intervenes to punish, disrupt, incapacitate, or restrict those deemed to embody future crime threats. The term precrime embodies a temporal paradox, suggesting that a crime has not occurred and that the crime that has not occurred is a foregone conclusion.
Pre-crime in criminology dates back to the positivist school in the late 19th century, especially to Cesare Lombroso's idea that there are "born criminals" who can be recognized, even before committing any crime, based on certain physical characteristics.
!!GIVE ME THE MAN I WILL GIVE YOU THE CRIME!!
In a "Give me the man, and I will Give you the crime," that refers to the miscarriage of justice in the form of the abuse of power by the jurists, who can find the defendant guilty of "something" if they so desire. The saying is related specifically to the concept of the presumption of guilt.[5][6][7]: 179 [8]: 85  and most importantly, a saying that was popularized in Poland in the period of the People's Republic of Poland, attributed to the Stalinist-era Soviet jurist Andrey Vyshinsky,[2][5]: 200 [6] or the Soviet secret police chief Lavrentiy Beria.[3][4]
Qlarant will help a US prosecutor build an indictment against a healthcare provider the US Prosecutor wants to target. Qlarant provides personally identifiable information (PII) or protected health information(PHI)data to the Government that is essential to charge a doctor or pharmacist. Qlarant provides materially false and fabricated data to the Government to ensure convictions.
The CDC Opioid Guidelines Violate Standards Of Science Research
More alarming, Richard Lawhern, Ph.D., said in his March 25, 2017, article in the American Council On Science and Health, The CDC Opioid Guidelines Violate Standards Of Science Research; the CDC Opioid Guidelines have been phrased as advisory rather than mandatory.
But that distinction quickly got lost as the US Drug Enforcement Administration ramped up disciplinary proceedings and prosecution of doctors for "over-prescribing" opioids like OxyContin and hydrocodone. Even before its final publication, Congress made the guideline mandatory for the Department of Veterans Affairs. More recently, the US Centers for Medicare and Medicaid Services sought to turn the Guideline into a mandatory restrictive practice standard for insurance reimbursement.
These new CMS standards will impose legal limits on the maximum amount of opioid pain relievers that a doctor may prescribe to a patient who isn't actually dying of cancer. A maximum of 90 Morphine Milligram Equivalents per Day (MMED) will be imposed retroactively on patients who have done well on much higher doses for years, with no evidence of addiction or overdose risk. This even though the methodology of MMED is itself considered a meaningless medical mythology by many experts in the field."
THROUGH HFPP, PDMP, DOJ/DEA, U.S. PROSECUTORS HAVE ATTACKED: "THIN THREAD" WITHOUT PRIVACY PROTECTIONS
CONNECTING DOT 4 FROM DOT 3,2,1, A SYSTEM OF NUMBERS MANIPULATION VOIDING DISEASE AND DISEASE STATE
Qlarant is nationally recognized for supporting quality management systems that deliver services for individuals with intellectual and developmental disabilities. Our special expertise is in quality improvement and assurance for state programs — establishing provider performance standards and person-centered data collection solutions that drive better service and outcomes.
Qlarant, a Maryland-based technology company, gets paid millions of dollars by state/federal agencies and private insurance companies such as Blue Cross Blue Shield Association for providing defective data analytics to accuse many innocent doctors and pharmacists criminally.  Qlarant NBI medics primarily use data analytics and "red flags" as criminal forensic tools to identify healthcare fraud and controlled substance medication violations.
Qlarant on their website states that it "has the knowledge, skills, and abilities derived from many years of fraud investigations using data analytics" to aid the DEA, US Dept. of Health and Human Services, the Office of Inspector General (OIG), Centers of Medicare and Medicaid and private Insurance Companies like Blue Cross Blue Shield with the medical records they have acquired from doctor's offices and pharmacy records from pharmacies as evidence of violations of Health Care Fraud (HCF) and the Controlled Substance Act.
Unfortunately, the government's rush to use its new tools in such a sweeping manner has resulted in many innocent physicians, clinics, and pharmacists being accused of wrongdoing. Most(>90%) of the accused and criminally indicted doctors and pharmacists are blacks, colored Asians, Hispanics, and Jews. Many innocent providers have spent millions on legal defense after being targeted through Qlarant's erroneous conclusions drawn from defective data analytics.
Qlarant Health Integrity (NBI Medic) advertises that they use specialized data analysis, which helps law enforcement locate buried targets and "speed conviction,"
b) Data mine for trends and targets for " coordinating for conviction" and for the "strength of convictions,"
c) perform " pre-seizure identification of the most likely drug-seeking patients."
d) engage in pre-indictment targeting and categorization of a physician's property records, physician ownership/asset, and physician financial filings for purposes of maximizing criminal asset forfeiture and restitution for USDOJ, HHS, and private insurers like Blue Cross Blue Shield ( of course, the more money the doctor has, the more Qlarant can maximize its profits)
THROUGH JUNK SCIENCE: QLARANT HAS NO SCIENTIFIC ORIGINS IN THEIR ANALYSIS: PDMP, "THIN THREAD," WITHOUT PRIVACY PROTECTIONS
Qlarant advertises that their analytic experts and analytic tools used to measure aberrant behavior and indicate the likelihood of diversion 1) will review Prescription Drug Monitoring data (PDMP). But the PDMP has errors. ( I can provide proof of 100s examples of PDMP errors that Pharmacists document upon request).
2) Patients who are prescribed more than 100 morphine equivalents per day ( there is no scientific origin of 90 MME maximum daily dose, nor any scientific evidence of it except it is an arbitrary number). Qlarant's failure to discuss the disease and Disease state pathology demonstrates Qlarant as completely fraudulent.
The pharmacology and unique properties of each opioid and patient individuality must be considered when a therapeutic opioid conversion is contemplated. Conversion should not simply rely on a mathematical formula embedded within the questionable CDC guidelines.
In fact, the CDC issued a statement stating that the 90 MME maximum daily dose is a recommendation and is not to be used by law enforcement to attack physicians who prescribe more than that as it is based on a patient's individual needs.
3) identifying patients ( through geo) who are traveling long distances to obtain narcotics. (I can provide proof upon request of patients that Qlarant has fraudulently added to their data for criminal asset forfeiture). Through these fraudulent analyses, Qlarant has investigated hundreds of providers for Health Care Fraud and referred those investigations to law enforcement for criminal investigation.
THROUGH (SMCS) SO-CALLED MEDICAL EXPERTS AND DATA MANIPULATION
FROM THE DAVE STEIN, MD MEMOS
"this unholy alliance of fraud and deceit"
Qlarants manipulation of data has resulted in many innocent physicians and pharmacists being accused of wrongdoing, losing their licenses, convicted, and incarcerated.
Qlarants manipulated data algorithms have resulted in many innocent providers spending millions on legal defense after being targeted through erroneous data mining and analytics.
(Qlarant's data analytics targeted Dr. Lesly Pompy, MD., who was recently found not guilty in a Detroit Federal Court on all counts by a jury trial. He lost his medical license and ability to make a living. He lost five years of his life and all his money fighting for justice).
THROUGH THE GREAT KING RAT AND
THROUGH MEDIA MISINFORMATION
The core of this case revolves around the corruption of American medicine by profit-driven healthcare insurance corporations and corrupt physicians who willingly provide false testimony to further their personal gain, professional ego, and power within the medical community.
It's worth noting that expert witnesses bear a tremendous responsibility when providing testimony in legal proceedings. Their credibility can shape the course of a trial, impacting lives and reputations in profound ways.
This unholy alliance began in the late 1990s and has resulted in racketeering schemes designed to increase corporate profits at the expense of innocent American physicians and their patients.
The critical figure in perpetuating these malevolent schemes is Dr. Timothy King, a physician whose substantial income is derived from knowingly offering false testimony that has unjustly destroyed the lives of numerous healthcare professionals.
Qlarant NBI Medic has admitted that they manipulate data, are motivated and incentivized to manipulate data to fraudulently seek pecuniary
gains via asset forfeitures of innocent health care providers- Dr. Shiva Akula, MD., and many more doctors have been targeted by Qlarant's faulty algorithms and indicted or incarcerated based on Qlarant's manipulated data mining.
William Mapp, Qlarants chief technology officer, has said, "Qlarants algorithms are considered proprietary and intellectual property and have not been independently peer-reviewed.
"It sucks when we get it wrong."
"Think about it, People…On Kolodny and Prop…, the DOJ has adopted eugenics or Neo-Eugenics.
As David SteinMD put it, they've resurrected and repackaged the old eugenic philosophy so that history doesn't repeat itself, but it, sure enough, rhymes."….@marktwain
Furthermore, this case uncovers the intricate network of corruption and collusion involving rogue governmental agencies that have been coopted and controlled by for-profit healthcare insurance corporations.
Without King's deceitful reports and testimony, these fraudulent schemes would crumble, leading to justice and restitution for the victims.
Through King's false reports and testimony, the schemes would fail. At the heart of this case lies Timothy E. King's self-serving efforts to manipulate the human experience of pain by proposing a knowingly fraudulent software patent that purports to calculate what opiate dose a physician can prescribe for his patients.
THROUGH DOJ/CDC SUPPORTING ADOPTING (NEO)EUGENICS
AMERICAN SCHOLARS OF EUGENICS WERE PRESENT AT THE TABLE AND KEY IN THE DEVELOPMENT OF THE NUREMBERG LAWS TARGETING JEWS AND AFRICANS
Opioid risk analytics are the pseudoscientific "basis" used to justify the removal of due process and the right to equal protection. They're used the same way that sterilization eugenic junk science was used. Scapegoating a group that's been demonized, now used to save govt $.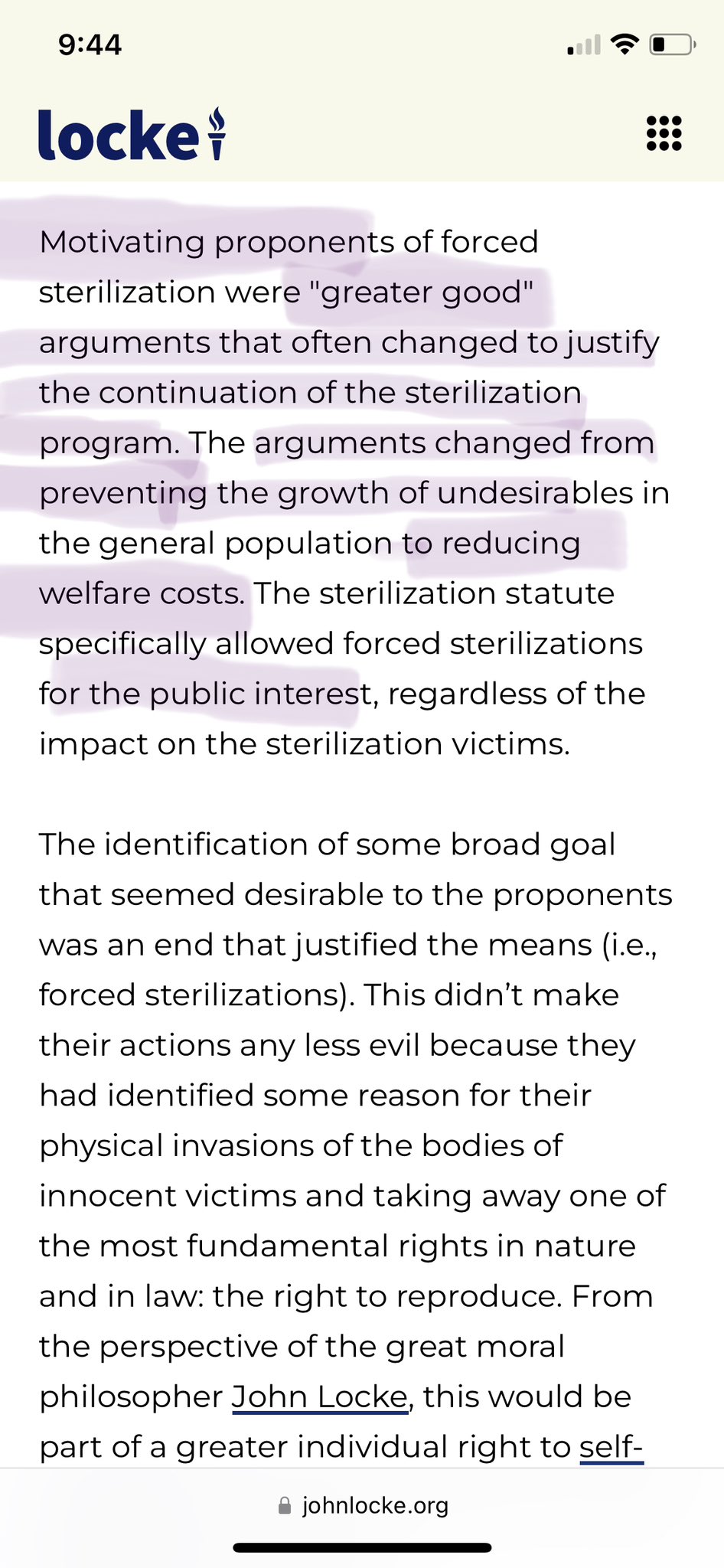 According to the Eugenic Archives, " The term "dehumanization" was coined in the early 19th century and has acquired a wide range of meanings since then. These include treating certain people in degrading ways (for instance, merely as means to an end), referring to them as non-human animals or as inanimate objects, denying that they possess distinctively human characteristics, treating them in degrading ways that cause them to experience themselves as less than human, denying that they have mental states, conceiving of other people as less human than oneself, conceiving of them as inanimate objects, and conceiving of them as subhuman animals."
CONNECTING ALL THE DOTS EXPOSES A SYSTEM OF CORRUPTION WHICH HAS COST THE LIVES OF MILLIONS AND THOUSANDS OF INNOCENT PROVIDERS IMPRISONED
CONCLUSION
DEA IS A INCOMPETENT CRIMINAL ENTERPRISE OF THE UNITED STATES GOVERNMENT THAT SHOULD BE GOTTEN RID OF ENTIRELY
According to Leo Beletsky and Jeremy Goulka's September 2018 article,
"The Federal Agency That Fuels the Opioid Crisis," in the New York Times: "The Drug Enforcement Administration, the agency that most directly oversees access to opioids, deserves much of the blame for these deaths. Because of its incompetence, the opioid crisis has gone from bad to worse. The solution: overhauling the agency, or even getting rid of it entirely."
Laura Williams wrote in December 2022 for the American Institute for Economic Research:
"The US Drug Enforcement Agency (DEA) is a colossal institutional failure. Since its founding in 1973, the DEA has intercepted a fraction of one percent of illicit drug trades. Drugs have never been stronger, cheaper, or more available. Meanwhile, the global economic and human costs of 'enforcement' keep rising."
FOR NOW, YOU ARE WITHIN
THE NORMS
OR SEND
$175.00 OR MORE TO CASH APP:$docnorm
ZELLE: 3135103378
So, Donate to the "Pharmacist For Healthcare Legal Defense Fund,"